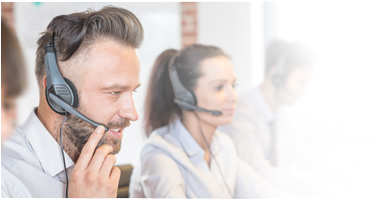 Feedback
Whether your experience has been good, or otherwise, we would like really to hear from you.
Your feedback helps us to improve and to recognise those who are doing exceptional work.
CALL US
Speak to one of our Customer Support team members on: 01376 574000
Mon to Fri 9.00 to 6.00pm
Saturday 9.am to 12.45pm
Closed Sunday.
WRITE TO US
Alternatively, if you prefer to write to us, please send any correspondence to: 
FAO the Customer Support Manager
Peter Best Insurance Services Ltd.
Suite 4 Courtyard Offices
Braxted Park
Great Braxted
Witham
CM8 3GA
LIVE CHAT
The quickest way to get in touch is to try our live chat. We're here from 9am to 6pm, Monday to Friday and 9am to 12pm, Saturday. Click the green button on the bottom right of this page to start chatting. The button will display when an agent is available to help.
ONLINE
For a fast response, we have an online feedback form and welcome all comments, good or otherwise.
If you have not had a good experience and want to complain, we also have a dedicated team who will respond to you quickly. This team consists of very experienced and qualified staff who will ensure that your feedback is reviewed by the relevant manager.
IF YOU ARE NOT SATISFIED WITH THE OUTCOME OF YOUR COMPLAINT
If you are not satisfied with our response to a complaint that you have made, you may be able to approach the Financial Ombudsman Service for an independent review. You can reach them at: 
Financial Ombudsman Service
Exchange Tower
London
E14 9SR
Telephone: 0800 023 4567
Or visit: www.financial-ombudsman.org.uk
The service that the Financial Ombudsman Service provides is free and impartial.